In the year 2010, a great rift appeared in the fabric of space. From this rift came a new piece of land unlike any other, it held resources of insurmountable value, as well as relics from long past ages, which even time had forgotten. This land was known as Setania. Of course, nations from all across the Artogat sector wanted to claim these new and shiny objects for their own respective purposes. (elaborated upon in the wiki) In the end, only one will emerge victorious. Who it will be? only time can tell.

Jophy: UMNMN

Lord Zander the great: Legions of the force

Ianamore: Setanian Defence force

Piltogg: Akkadian empire

Samwize: Necronian Hordes of Sigtar




Game 1: the cradle of evil- Jan,16,2010

Overview: In the once prosperous land of Setania, there was a city called Bricktopia, and all the citizens who lived there were quite happy. Until one day, one of the people who lived in Bricktopia discovered an old cave, within that cave he found a large statue. Curious, he brought it out to the city for all the minifigs to see. As it turned out, that particular statue was an effigy of Nega-bloktrix's ex-boyfriend Negaplate. The citizens were unaware of this fact, so they just placed it in the town square, where it was enjoyed by all. However due to it's nega-warping effects, it eventually destroyed most of the city, leaving mini-megaliths where the buildings used to stand. All teams wish to capture some interesting stuff there.

Each turn, each army got another unit, which spawned at one of three points within their starting area. the game ended at turn 10. the objectives were as follows...

Capture of statue - 50 points

Capture of Sakuradite - 50 points each (3)

Destruction or protection of Senor Palomar - 20 points

retrieval of Sakuradite reactor - 20 points

Destruction or protection of Spaceman's tomb - 20 points




Overviews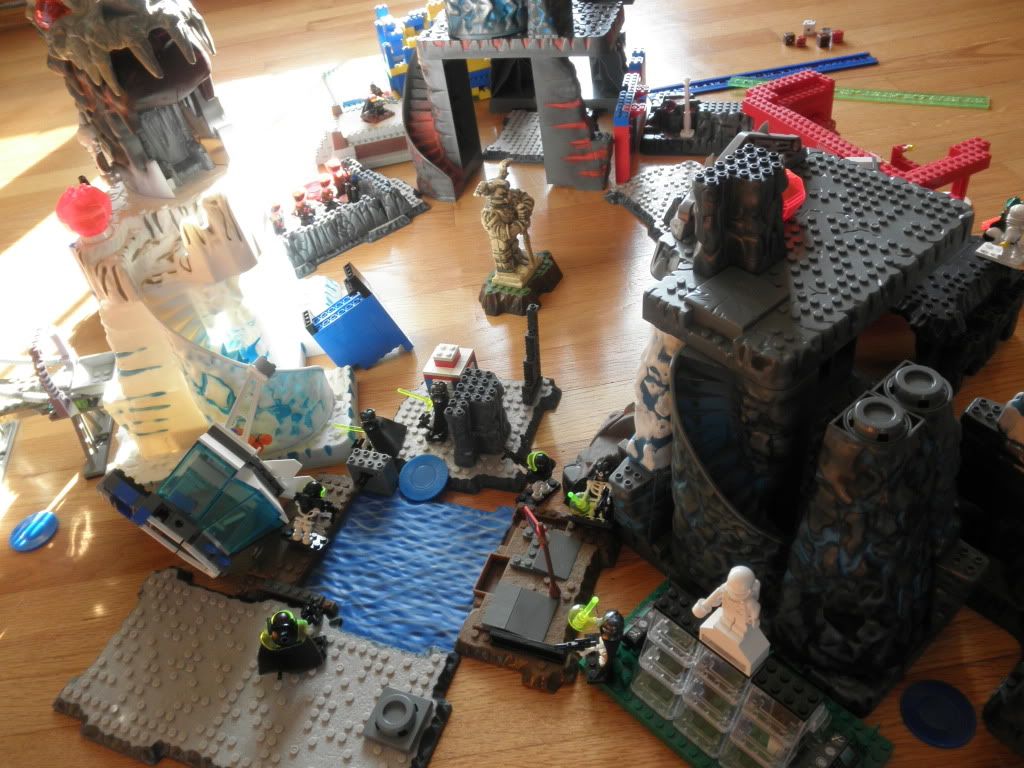 Necronian starting positions
Setanian Starting positions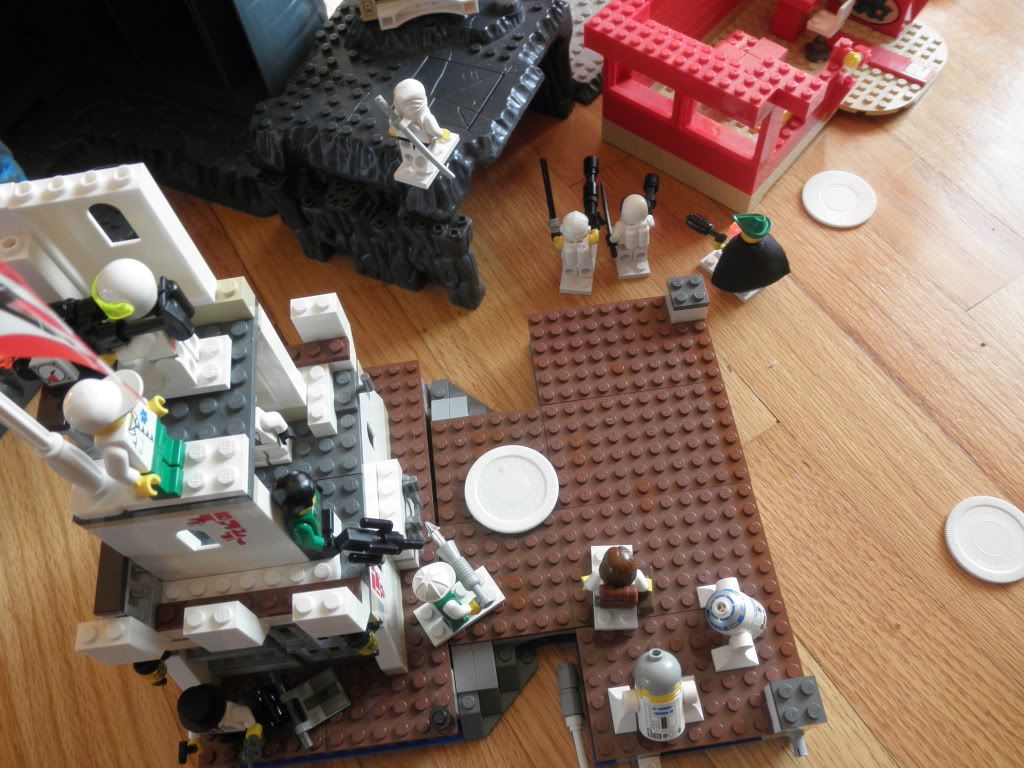 Akkadian starting positions
Field highlights
Senor Palomar's location
The statue of Negaplate
One of three Sakuradite orbs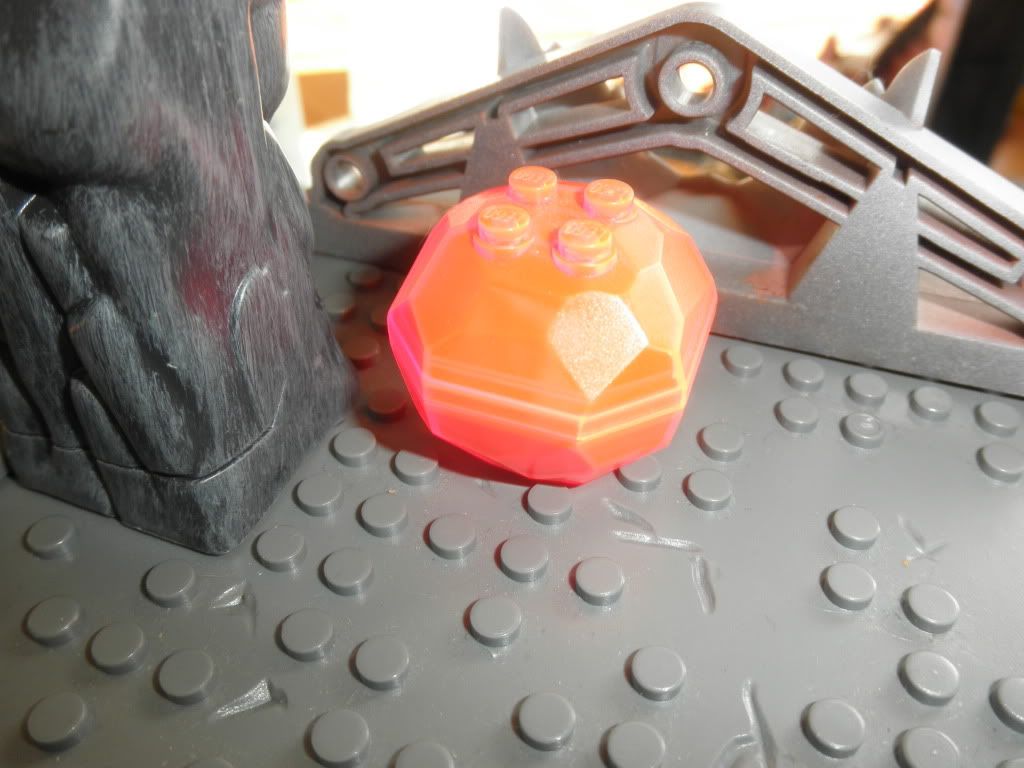 The tomb of a Deadly Spaceman
Piltogg the minifig enter's the fray, fighting for the Akkadians.
Turns 1-3
Akkadians move out.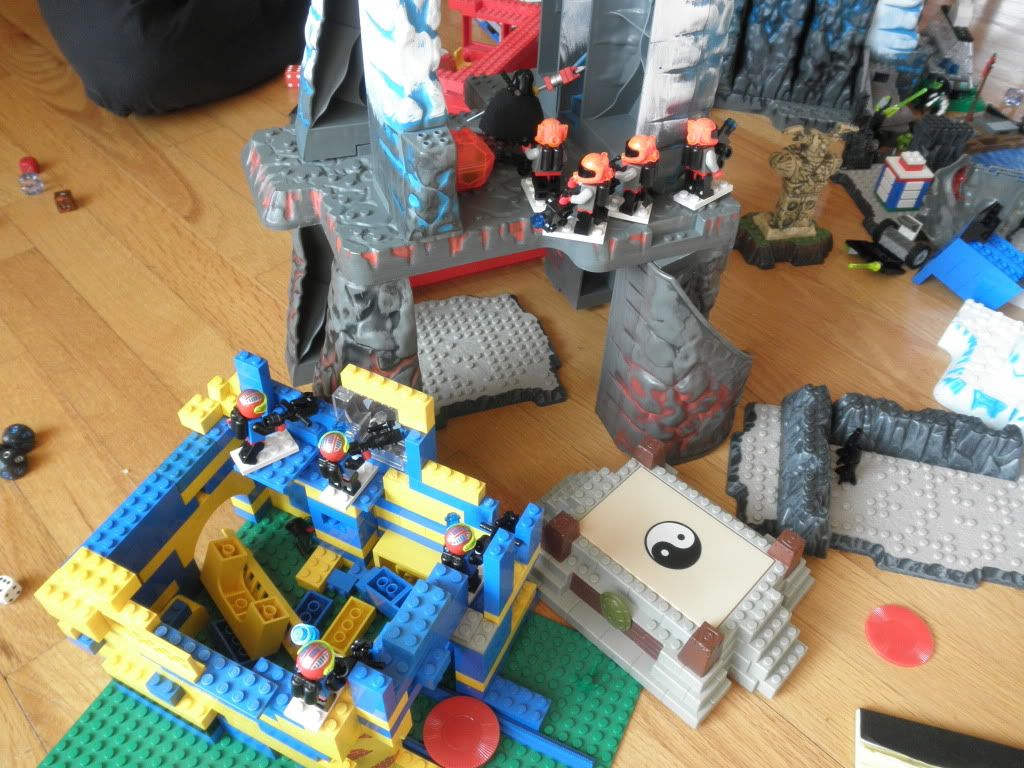 Setanian Tele-troops teleport to one of the Sakuradite orbs.
An Akkadian Ninja attempts to ambush them, also planting some dynamite on the mountain.
Necronian heavy weapons emplacements spawn.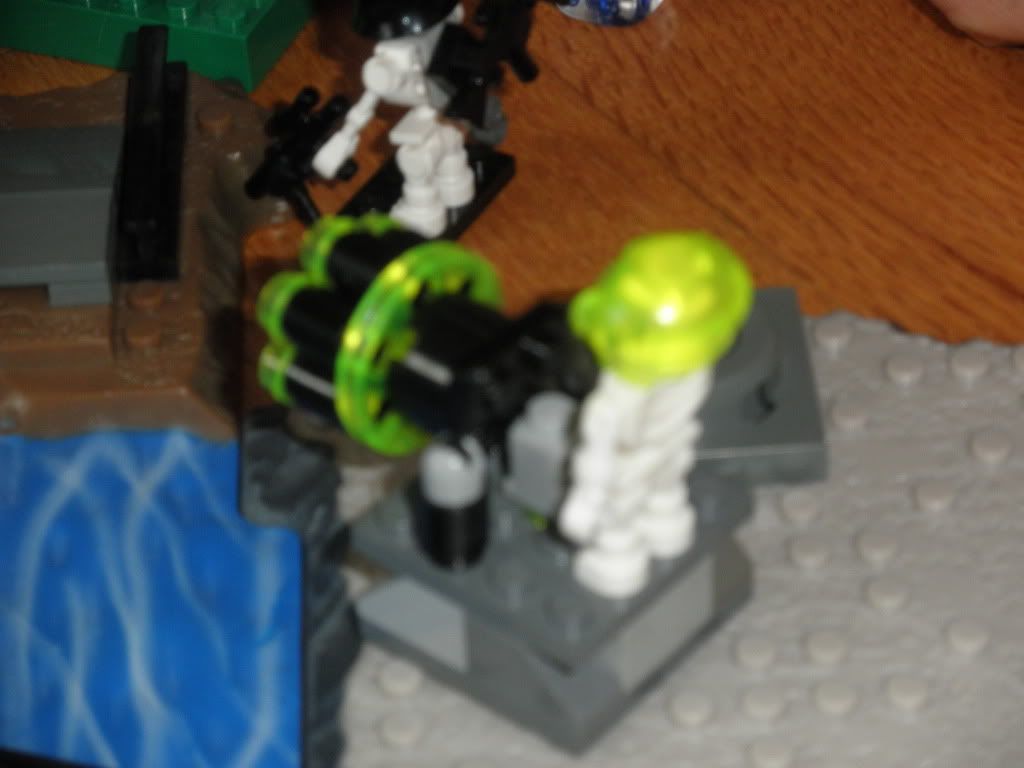 An Akkadian Wartruk uses a wall as a makeshift ramp to get to the juicy insides of the Setanian forces.
But was met by spawning Settanians with rocket launchers... :(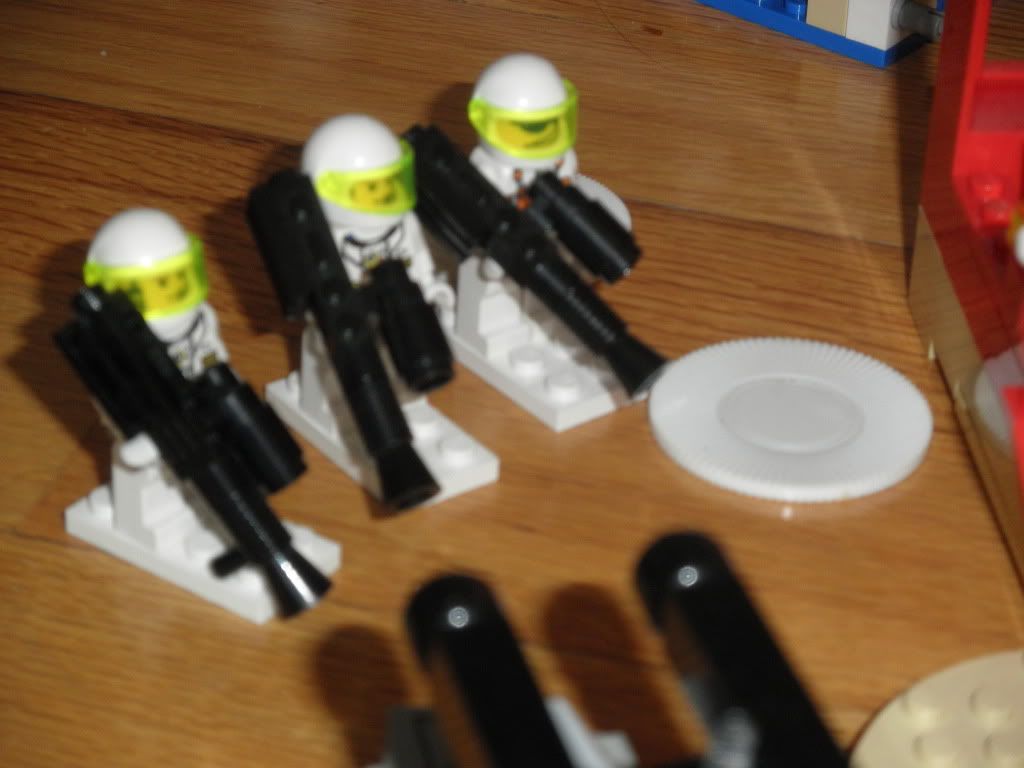 The Settanian hero Mr. Sneaky found himself a canon, which he used for great justice.
The Wartruk got its wheels shot off.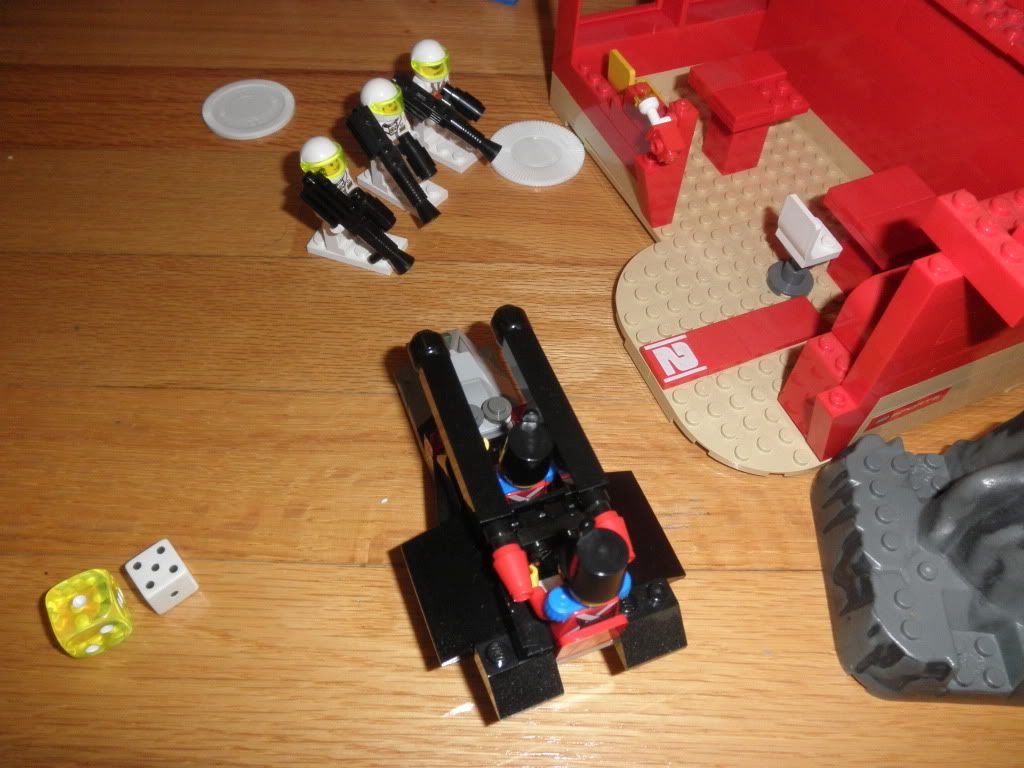 turns 3-6
Piltogg claimed his first victim, the neo-classic spaceman.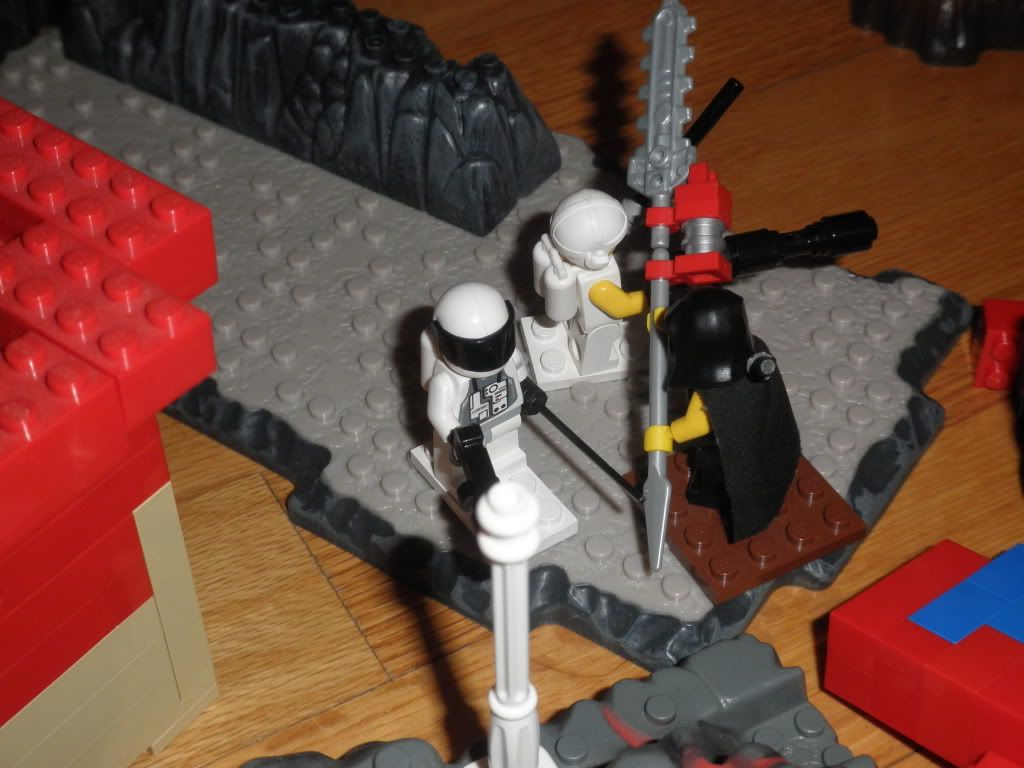 Necronian Strykers spawned unleashing poisonous gas on various victims.
The Akkadians hold their Sakuradite with a large show of force.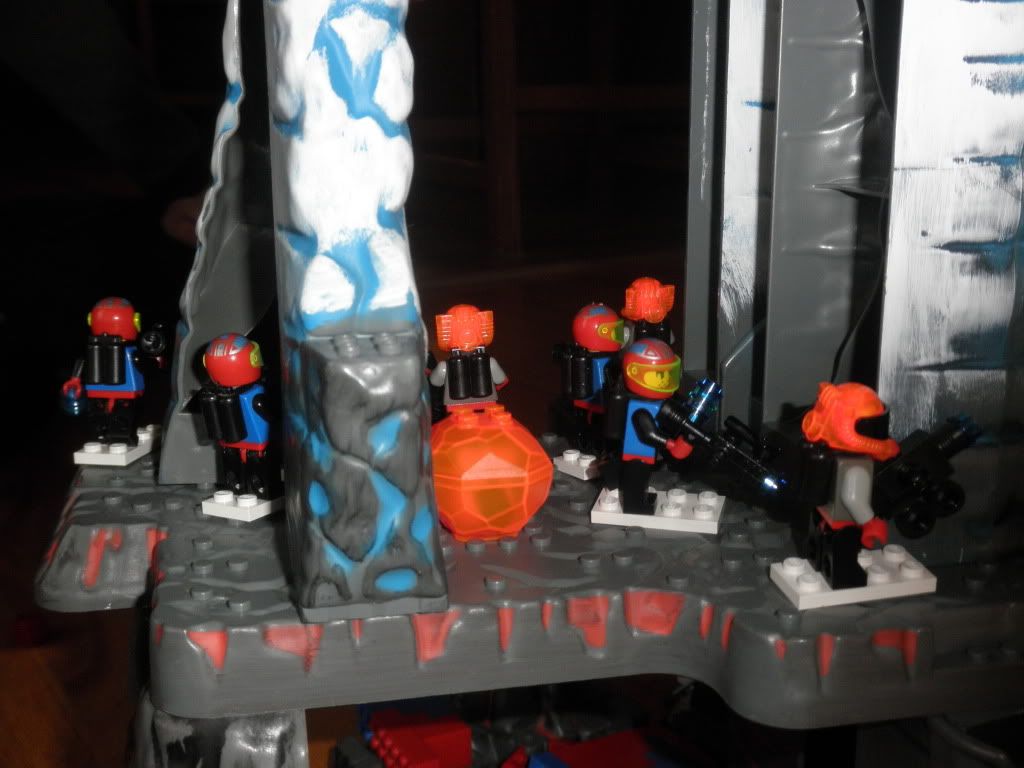 The Akkadian mecha prototype makes it's field test appearance.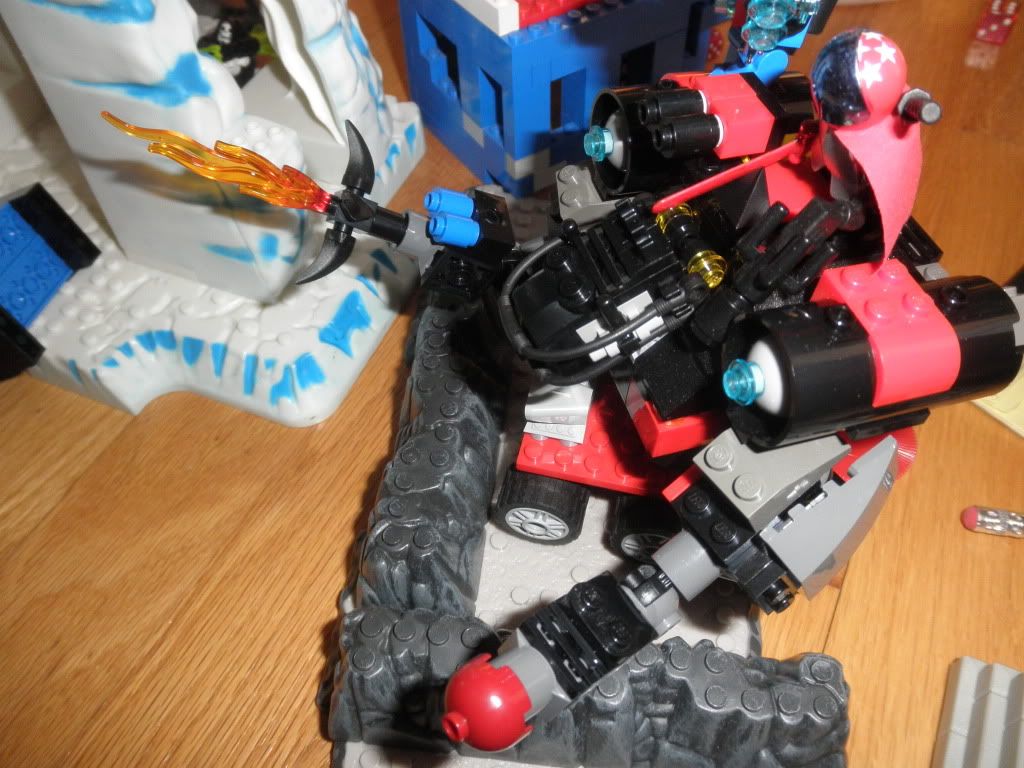 Combat continues all over the map, Necronians and Setanians duke it out while the Akkadians slowly surround them.
Setanian Dinosaurs spawn.
Setanians also get their air support.
The bulk of the Necronian force holds up on top of this megalith.
Final turns, 7-10
The Akkadians have a little surprise planned.
Their target soon becomes clear to the other players; Senor Palomar!
A tactical overview for you!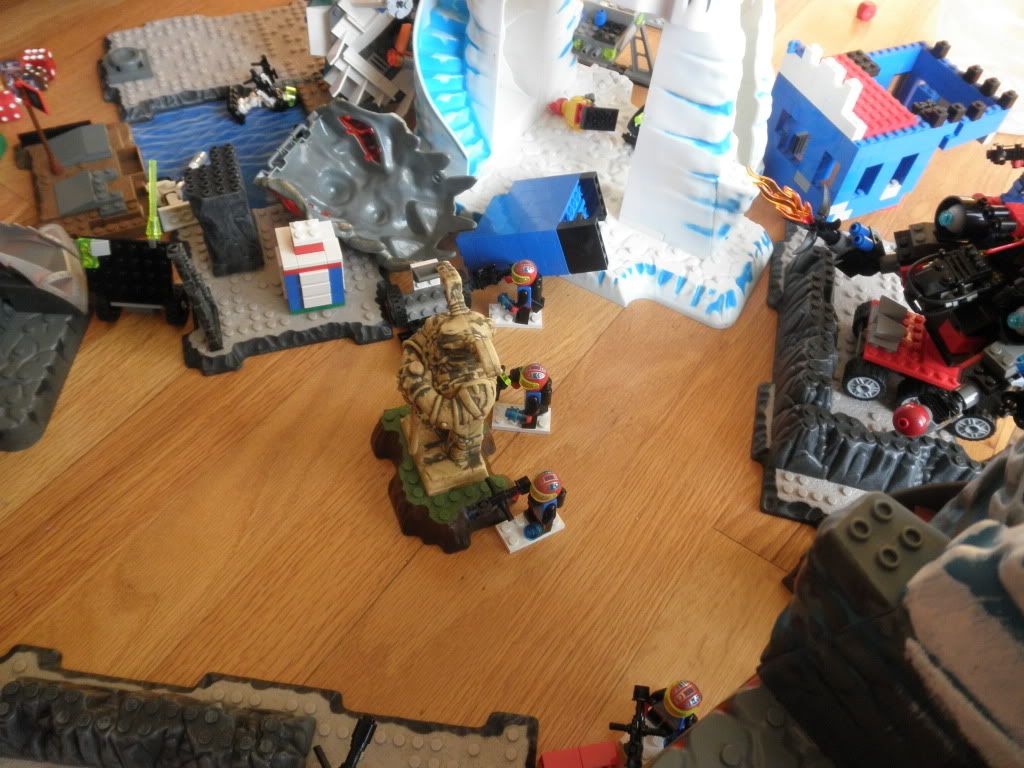 The mech maneuvers around to find someone to pwn.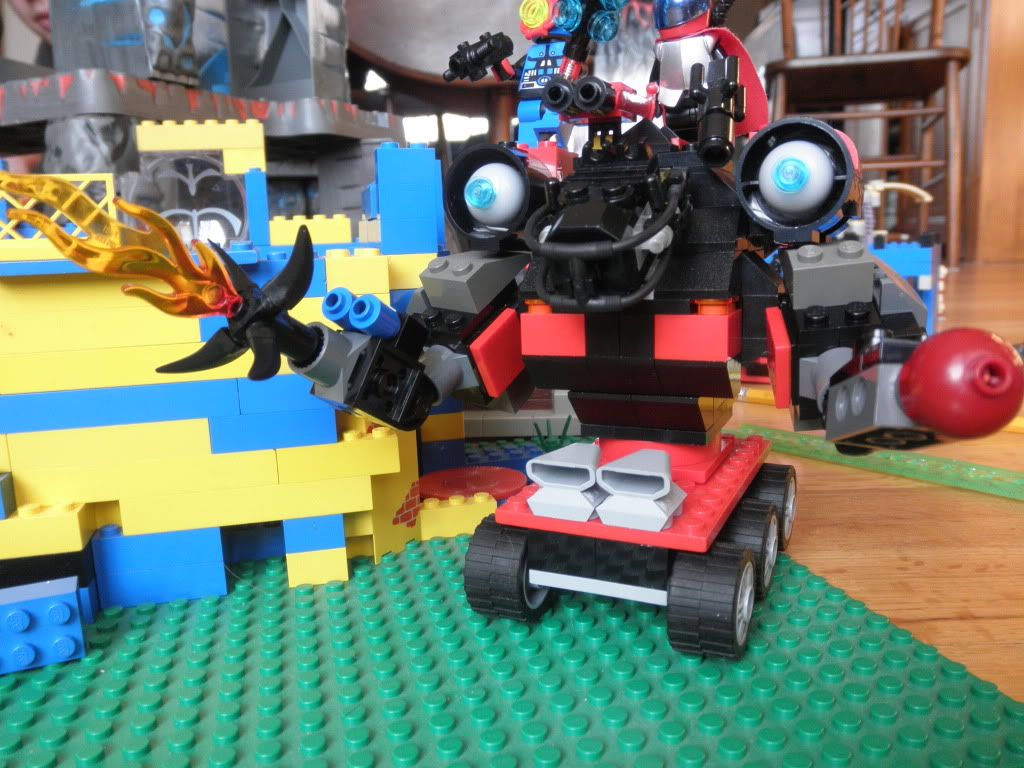 The hand of god was captured in a photo.
more crap spawns, getting crowded. Tele-troopers continue to be annoying... many snacks where eaten
The "surprise" turns out to be a bomb, it wipes out a ton of Necronians and Setanians.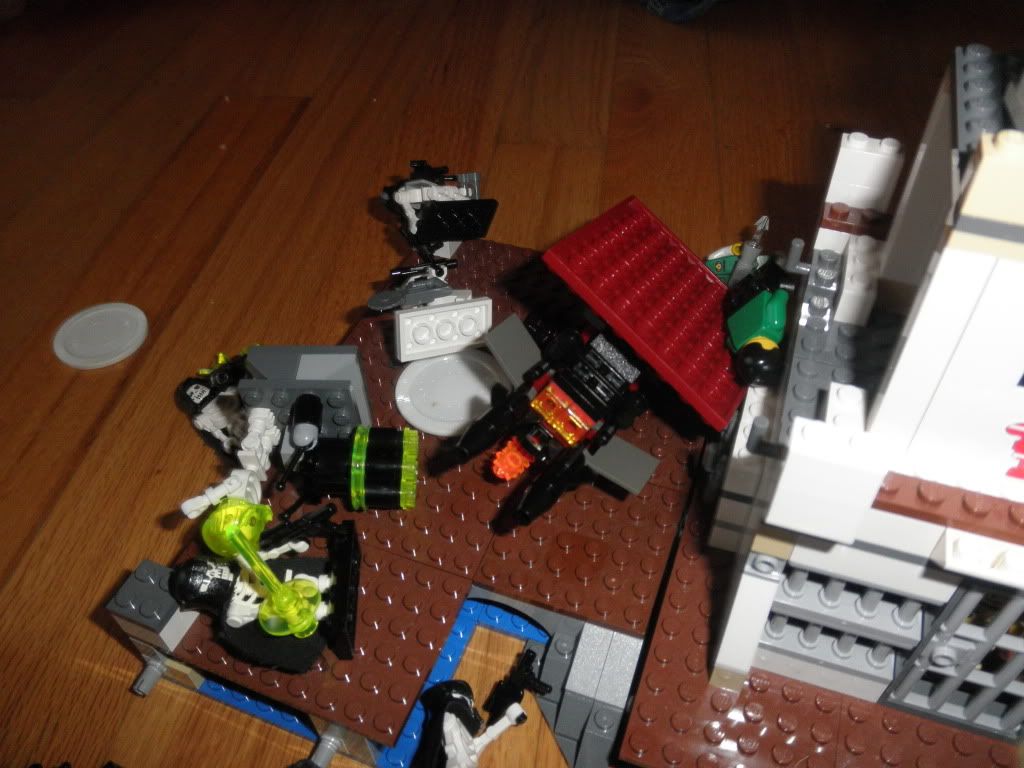 game end, views of the carnage
The statue falls into the hands of the Akkadians.
Victor: Akkadians
points...
Akkadian: Statue, Reactor, 1 Sakuradite
Necronian: Senor Palomar, Tomb of Spaceman
Setanian: 2 Sakuradite